Pro – Am Beach Soccer completed their final Tournament in early August 2017. This was a successful event with the help of the teams, players, referees and PABS staff. Sunday morning the competition began with teams ready to compete for the champions...
2017 Sunset Beach Soccer Blast Donated by Marty Mannion (Goalkeeper NorCal BSC) The holiday season is glowing with beach soccer connecting elementary school students, and professional beach soccer players on a sunny Saturday morning. This month, Marty Man...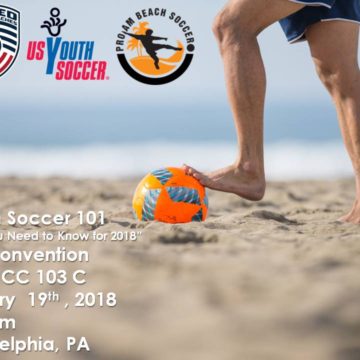 Philadelphia, PA January 19th, 2018 at 9.30am in Room CC 103 C will mark the 'first time' Beach Soccer will be introduced as an educational session at the prestigious United Soccer Coaches Convention (formerly the National Soccer Coaches Assoc...