1st Annual Atlantic City Qualifier 
July 28-29, 2018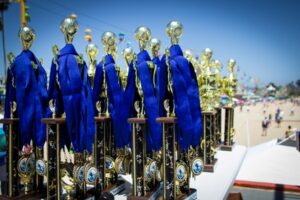 July 28-29, 2018 – Join us for the Biggest Beach Soccer Tournament to hit New Jersey Shores in Years!!!
This is the last of 8 qualifiers for the US Beach Soccer National Championship to take place on August 18th & 19th, 2018.  Be one of the teams to earn the 8th spot in the  National Champions for 13u – 19u!  9u-12u will play to be regional champions, but will not travel to nationals.  Nationals will host 17 Divisions; girls, boys, women, men, & Coed looking to win!
14 years we've been bringing you Beach Soccer fun across the country and we are now bringing it to the Shores of New Jersey in a Qualifier for the Pro-Am Beach Soccer National Championship!  
Click Here: US Beach National Championships Policy & Regulations
Click Here: Competition Rules for Qualifiers & Finals
With an Average of Over 170 Teams participated in last five years in Santa Cruz at our west coast event you don't want to miss out on the Best Beach Soccer Tournament of the summer and your chance to qualify to play the best in the nation.  The US Beach Soccer National Championship Finals site is at Racine, Wisconsin and is scheduled to take place on August 19th – 20th.  The winner from each qualifying age group will win the trophy and medals, but will also get a FREE ENTRY into the national championship.  Other qualifiers are scheduled for Seaside, OR; South Florida; Boston, MA; Galveston, TX; as well as a few others waiting for permit confirmation before being announced officially.  Register Now!  or find More Information. 
TOURNAMENT DETAILS BELOW:
Tournament Dates: 

 July 28-29, 2018 

Micro Soccer Division TBD.

Location:  All games are played on Atlantic City Beach along the Boardwalk
Format of Play:

Micro Soccer – 4v4 (4 Field Players, no Goalie – small goals will be used)

U9 Division plays – 6v6 (5 Field Players, 1 Goalie)

All other Divisions play – 5v5 (4 Field Players, 1 Goalie)

Recommended Roster Size:  10 players per team (12 player max)
Entry Fees:

$350 – 

Micro Soccer Teams 

(7/8

 Year Olds)

$450 – Non- Qualifying Age Groups: Boys & Girls Youth Teams (9u-12u)
$500 – National Qualifier Age Groups: Boys & Girls Youth Teams (13u-19u)
The tournament has the right to put teams of different ages together to make the opportunity for all teams to play.
Please note 75% Deposit will be held for team backing out after the Deadline on July 20th.  A team backing out within two weeks will be subject to a $100.00 forfeiture of their entry fee. 

Multiple Team Discounts (Within the same club, Non-Qualifying Age Groups ONLY):

Register 2 or More Teams = $50 Off Per Team
Register 10 or More Teams = $100 Off Per Team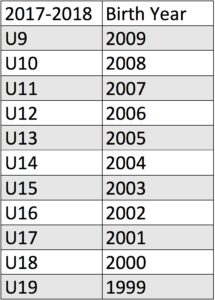 Youth, Men's, Women's, & Co-Ed Division Prizes:

1st Place: Player Medals

2nd Place: Player Medals 

13u-19u & Adult Winners Automatic Qualification & Free Entry into 2018 Pro-Am Beach Soccer National Championships!
Micro Divisions

All Teams Receive Medals

No Trophies for this Division as the spirit is to play for fun and introduce players/parents to Beach Soccer

Open Registration Deadline:  July 13, 2018
Teams are not accepted until full payment has been received
Rosters: Team Rosters must be entered online by July 23rd
Friday night early check-in: 

Location TBA.

Merchandise: Official PABS Merchandise will be available for sale onsite
To Pay by Check or Money Order:

Make Check or Money Order Payable to: 

PRO-AM BEACH SOCCER

3032 Fulton St.

Ste. 2

San Francisco, CA  94118

For More Information: 

Email Us

 or Call 415-308-0603
 Register Now!
FRIDAY EARLY CHECK-IN: TBD
SATURDAY CHECK-IN:  Location is on Atlantic City Beach Boardwalk near 1 Atlantic Ocean, on the north side of the pier between Arkansa & Michigan Ave.  Signs will indicate location.