Training Camp in Rio This Summer for 13-17 year olds!
Coming in July 2022!
Brazil Camp 2022 Sold Out! Please inquire about 2023 if you would like to reserve your spot for June/July 2023 at info@viaports.com
Click here: Learn more about this amazing opportunity
---
Improve your player, team, or club on the beach. Join or Create an academy near you!
If you would like to set up private sessions, small groups, or academies for your club please feel free to reach out to us at any time : 415-308-0603,  info@proambeachsoccer.net.
NorCal Beach Soccer Academy will come to You!
NorCal Beach Soccer Academy is designed to provide a fun and unique supplemental soccer training program for the community. Beach Soccer helps develop advanced technical soccer skills while providing unparalleled speed and quickness training. Each player will learn an array of skills from beach soccer basics to advanced moves including volleys and bicycle kicks. Skills will be taught through fun and fast-paced drills and beach soccer matches.
NorCal Beach Soccer Club is the combined efforts of all beach soccer teams competing in Pro-Am events to combine the best possible talent in NorCal to compete outside the region in competitive tournaments.  Their players and coaches have competed at the national & international level including the USMNT Beach Soccer team.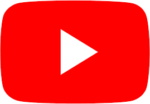 Can't afford to bring out the beach soccer stars to help your club?  You as a director, coach, or parent can now go to our YouTube Channel "YourBeachSoccer" to see examples of videos on everything from developing new skills, drills for pattern play, as well as overhead and bike kicks.  Please feel free to contact us at any time with questions or even suggestions you would like to learn to improve your players, coaches, and understanding of the game.  The goal is to give you the best chance to participate.