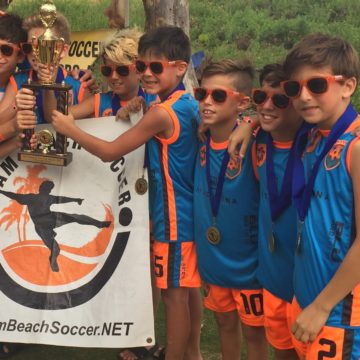 The 2nd Annual Pompano Beach Classic sponsored by South Florida United Youth Soccer Association took place on April 2nd, 2017.  The event ended up with four highly competitive divisions which saw newcomers and already veteran clubs take to the beach and ...
2017 Sunset Beach Soccer Blast Donated by Marty Mannion (Goalkeeper NorCal BSC) The holiday season is glowing with beach soccer connecting elementary school students, and professional beach soccer players on a sunny Saturday morning. This month, Marty Man...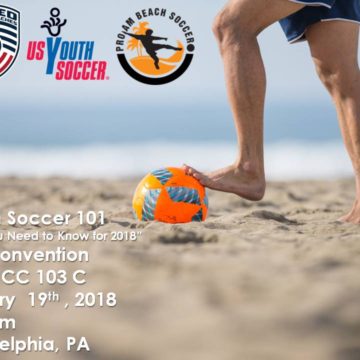 Philadelphia, PA January 19th, 2018 at 9.30am in Room CC 103 C will mark the 'first time' Beach Soccer will be introduced as an educational session at the prestigious United Soccer Coaches Convention (formerly the National Soccer Coaches Assoc...