In 2019, the Illinois Youth Soccer Association went into a partnership with Pro-Am Beach Soccer after a string of very difficult events which caused more trouble than it was worth to keep going at it alone.  Two years in a row the Sunday edition of the e...
Photo Credit to Ted Crowe, see Wednesday & Thursdays @cleveland.com When talking about sports and social causes, it is inevitable to bring the most popular sport in the world into the discussion. Soccer is the most-watched sport numbering in hundreds ...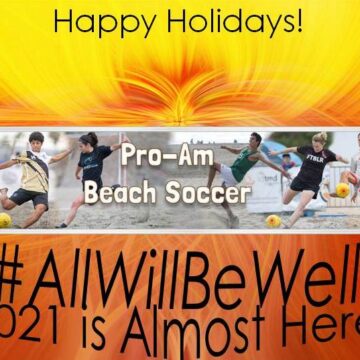 2020, what can anyone say about a year which will go in infamy? One which destroyed businesses, families, and so many things which we will not spend time discussing in this year of reflection.  As we approached the holidays there was a relief with vaccin...