As we looking at the 2022 Beach Soccer Events & Descriptions it looks to be off and running. Registrations are pouring in for all our events. This includes our new "featured" event May 20th & 21st in Pasco County Florida at Sun West Park. This is sponsored by the Florida's Sports Coast and supported by local club Florida Premier FC. Florida's Sports Coast Challenge still has all divisions open for registration. We hope for a great start to a long run at an amazing spot.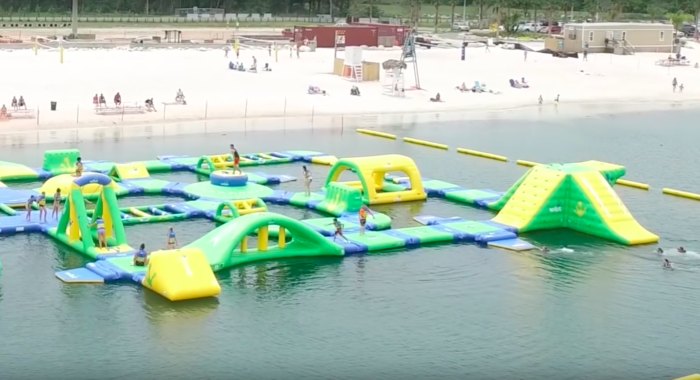 SunWest Park is an outdoor sports and recreation park in Pasco County, FL. It's a mile long white sandy beach, wrapped around a spring fed freshwater lake right off the coast. It also includes The Lift Adventure Park with a Sesitec Full Size Cable, System 2.0, and Wibit Aqua Park. Those attending this event are in for an amazing day of soccer and fun in the water and adventure park. See Webpage!
JUNE EVENTS
June 4/5: San Francisco Beach Blast is going to be an event to remember! Not only are we supporting the celebration of 100 years of the club SF Vikings, but we will be working with HUSH SILENT DISCO who will operate alongside us on Ocean Beach. All participants & families will be getting nearly 50% off on a set of headphones. They are about to announce an international DJ sensation for this event! CEO Robbie Kowal stated,"This is the most high profile act we have ever brought to one of our shows". In addition to that, we will be featuring all sorts of Augmented Reality, and Virtual Reality. We are turning the corner as we start our technology breakthrough into our events. The future of experiential sports events around the world starts at this beach soccer event. See info…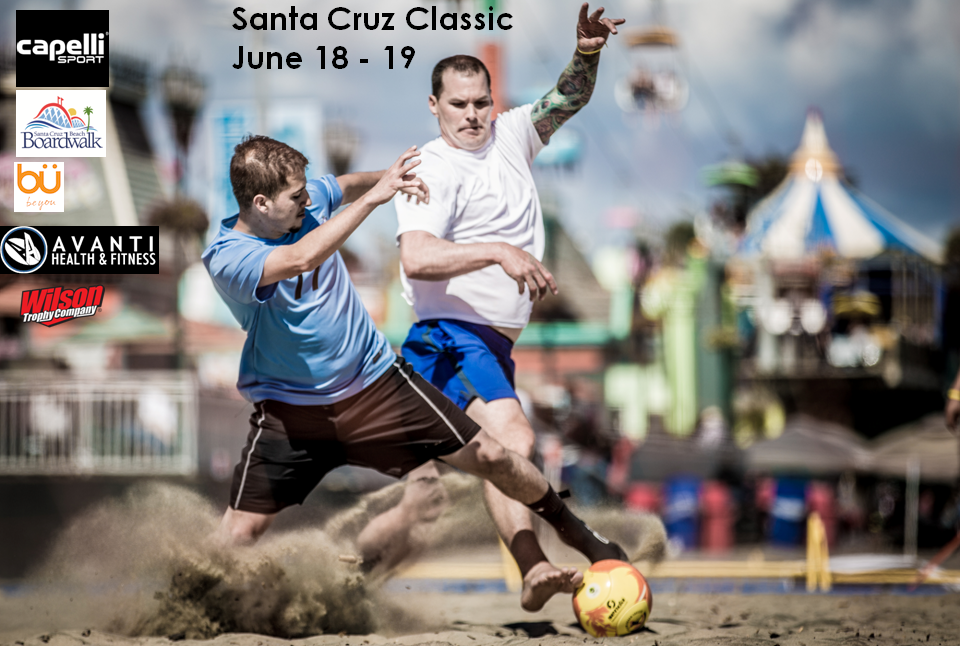 June 18/19th: Our oldest and most popular event on the calendar in Santa Cruz is back and growing! Last year, the Santa Cruz Classic was the first outdoor sports event to take place in the entire state of California after Covid19 restrictions lifted. We had nearly 100 teams sign up in 10 days once we announced restrictions were lifted. We hope to see just as much enthusiasm for our flagship event. This year we actually have hotel rates available for the first time ever as well. In addition, the citywide scavenger hunt we hope to launch will allow you to enjoy the beach and get to know downtown. See info…
AUGUST EVENTS
August 6/7th: South Padre Island returns for its August date! 2022 Beach Soccer Events continues to develop. This time we have moved to Clayton's Beach Bar & Grill which is the "Biggest Beach Bar in Texas". This event will feature new referees and the best of the old from the previous year's event. We are excited about this second installment. We look to grow the sport in the Rio Grande Valley and South Texas! Big plans still yet to come in this city and the whole gulf coast! See info…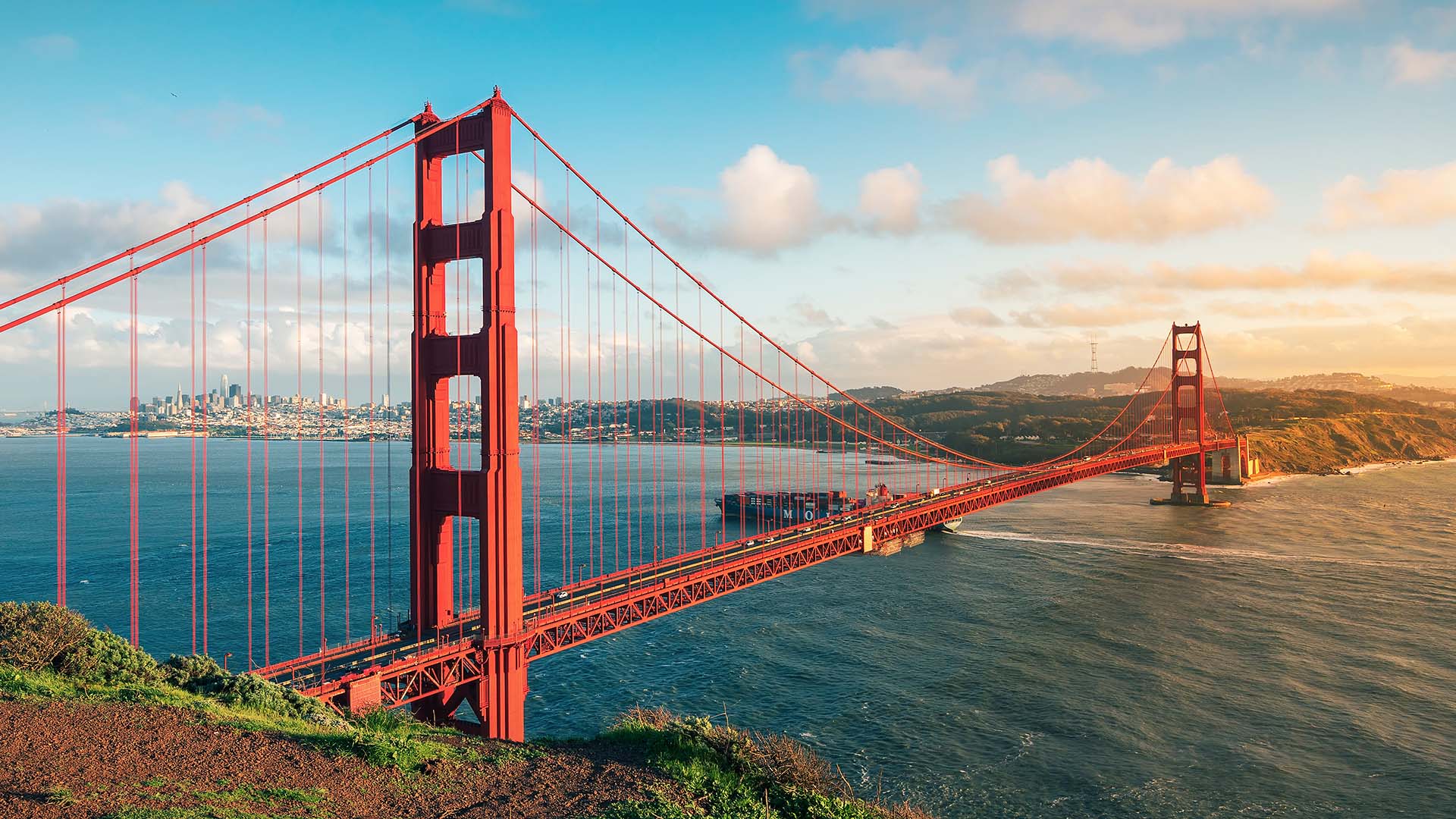 August 13/14: SF Classic is our second oldest event and a popular event to kick off the new season. Not only are the players & families bonding but getting the type of workout needed to start a long season. Playing in sand will catapult their teams physically and help prevent early season injuries with this type of event. See info…
August 13/14: Honored to be part of the Florida Sports Foundation, Sunshine State Games, International Beach Games Competition! Twice canceled now due to Covid19. The event has moved to Panama City Beach near the panhandle of Florida and looks to be an amazing venue and event! The registration will open for this event shortly! See info…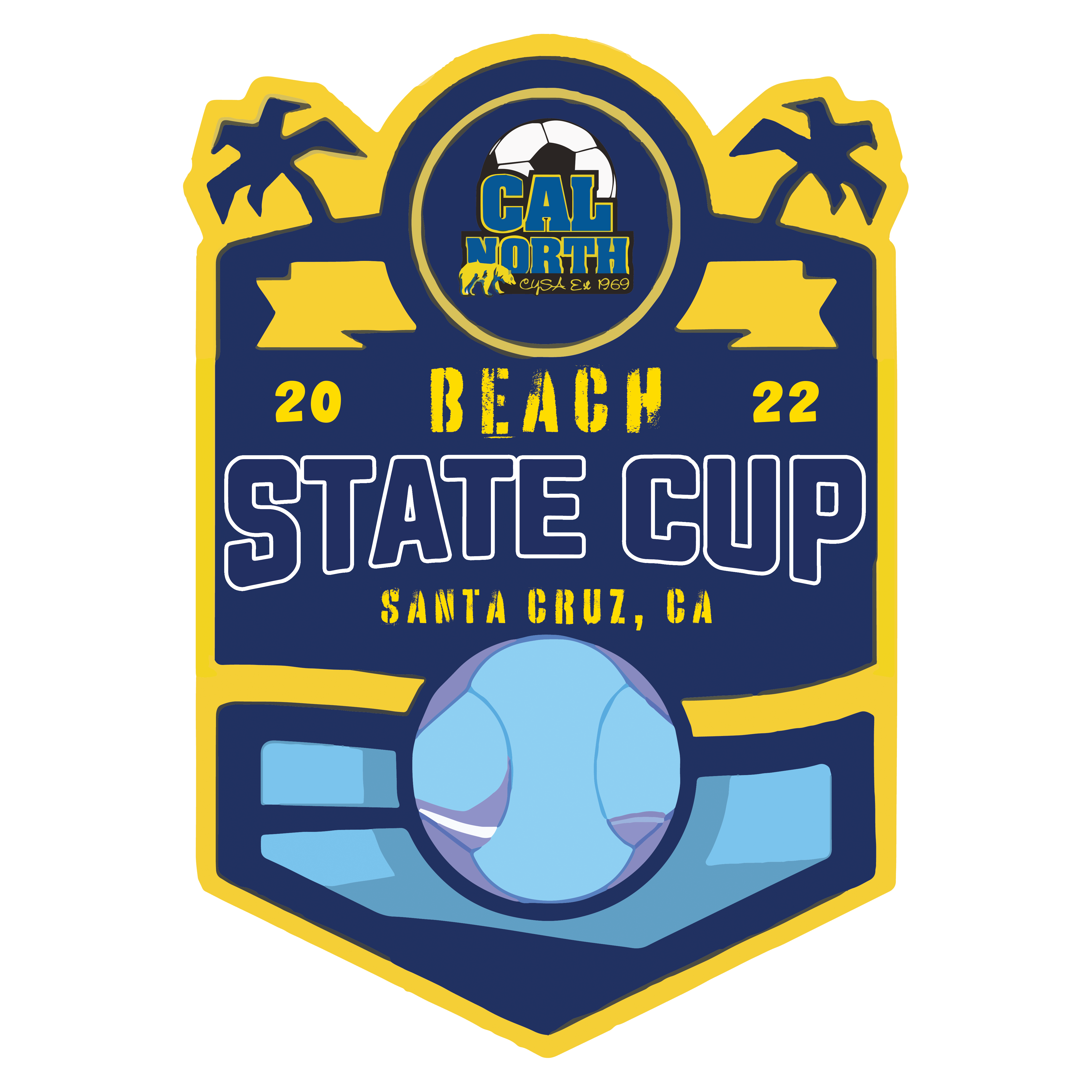 August 20/21: Cal North Beach Soccer State Cup is the first ever! It features a US Soccer Federation State Association recognizing the state champion of their region. Even more so, they are open to Cal South, Nevada, Oregon, and all comers to try and take the crown. This will be the first of its kind, but not the last. We already have at least a handful more looking to move in this direction in 2023 across the United States. See info…
FALL EVENTS & Winter to Come!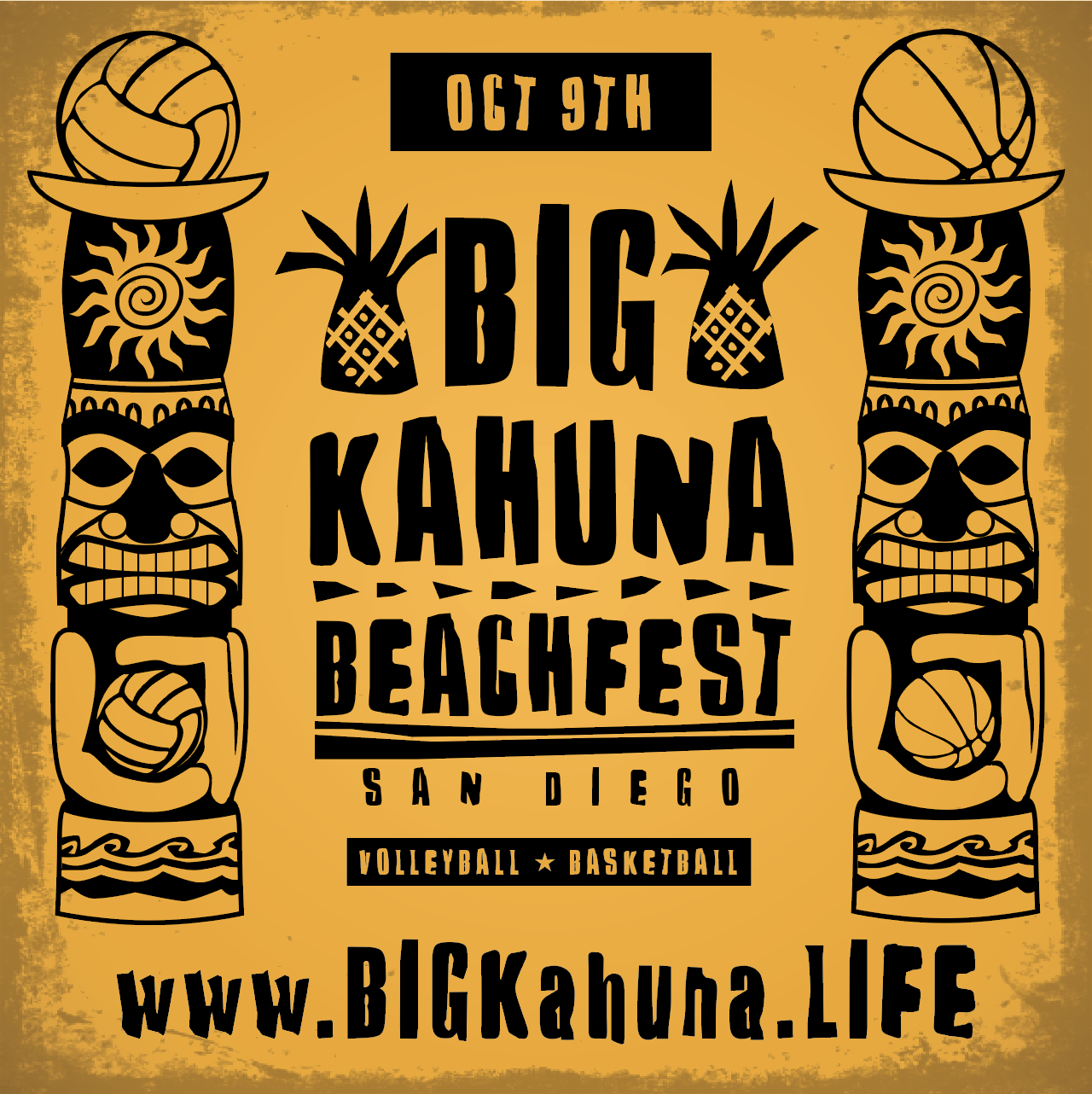 October 8th: Big Kahuna Beach Fest in San Diego. In the tradition of our future events everywhere in the future we have partnered with the Big Kahuna Beach Fest. We will provide an adult level and older youth levels to compete as part of their annual festival. We are honored to be recognized and brought into this fun and exciting environment. This event will feature an Open Division and a Social, let's party division. See info…
November 11-13th US Beach Soccer National Championship in San Diego, CA. The event was moved to just after the normal seasons ending in October. Due to the High School coaches blocking players the last time we played this competition. It was eye opening to see the extent in which they would pressure their players not to play. But, we are returning in 2022 to the birthplace of this competition. More info to come and to be announced shortly. We have a great number of new partnerships. New event operators, cities, clubs, and supporters who share the vision of expanding beach soccer will be introduced shortly.
December 2022 DESERT WINTER CLASSIC in Tempe, AZ. This first time event has been in the works for just over two years. Twice it had a date canceled due to Covid19. Whereas we have been looking for many locked destinations this will be the first truly. But, again, 2023 is going to bring many new surprises! This will be the first 2023 US Beach Soccer Qualifier. Our season will officially go December to November year over year…
US Beach Soccer Championship Partner Qualifying Events Nationally
All the below events are people of like minds trying to grow the game together and to best help us establish a true US Beach Soccer National Championship. We support all their efforts and will continue to trouble shoot, share information, and help each other grow! This list will continue to grow as our community understands it's about the game and it's growth together!
In the meantime, sign up your teams today to compete & experience everything new on the beach! 2022 Beach Soccer Events & Descriptions will continue to grow in new experiences for decades to come!