Can you tell us a bit about yourself, Jeane? Sure, my name is Jeané Sunseri-Warp.  I am 36 years old, mom of two and happily married to an amazing man who is my biggest supporter and does anything to help me succeed.  I work as a Program & Change M...
January 12th, 2019 United Soccer Coaches Convention Featured further education by Tighe O'Sullivan on the "Benefits of Sand for Grass Players".  This year's education piece featured what starts like "King Eric Cantona"...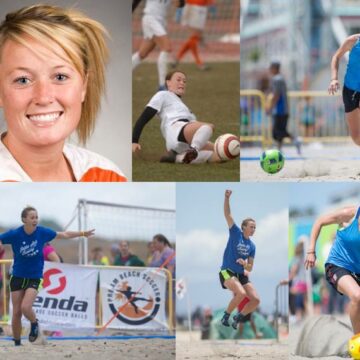 Kilee Quigley, Q & A on Soccer & Beach Training This is a Q&A with sharpshooter Kilee Quigley who is part of the very successful women's movement in beach soccer taking place in Northern California.  The interview was conducted by Aaron...